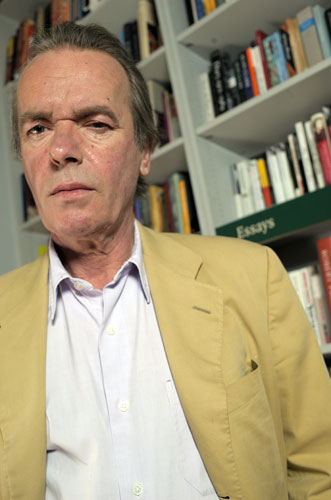 Rex Features (an Amis character?)
Happy to second Nick Lezard on Martin Amis (see Guardian slide show here) at 60:

"Above all, he is never bland. It is a commonplace observation, I know, but there really isn't a dull sentence in his work. He has not become comfortable, or flabby. He wrestles with the contemporary condition on a permanent basis; it is his default condition. To see him as a cosy or complacent pundit is unimaginable. You might not like what he says at times, but the way he says it is unignorable. And of whom else can you say that these days?"
and to direct you to one of my all time favourite posts